Thursday, February 28, 2013
Outlook for the livestock industry in 2013
Tweet
While crop producers had production challenges in 2012, livestock producers had production cost challenges. High feed prices, due to short supplies of corn and soybean meal that were being rationed, caused production cutbacks and disrupted the orderly marketing of many meat animals. There will be some moderate changes in that scenario in 2013, but not a return to normalcy according to livestock economist Shayle Shagam of USDA's World Agricultural Outlook Board. And those projections are important for both livestock producers and the farmers who are producing feed for them.
Livestock and poultry producers will face higher feed prices for most of the year in 2013. The current outlook is for corn ranging in price from $6.75 to $7.65, and soybean meal from $430 to $460 per ton. Shagam said feed prices should moderate moving into the 2013-2014 marketing year. Overall 2013 will being beef and lamb production lower, with pork, broilers, and turkey production higher. Total meat production will be down 0.4% in 2013. With lower meat production, total exports will remain steady, without seeing any growth in beef, pork, or broilers.
Exports
The lack of export growth can be attributed to several factors, according to Shagam. Rising incomes around the world fuel increased demand for meat protein. Global GDP is expected to rise 2-3% in 2013. However, higher prices for US meats will foster production growth in some markets, and that will increase competition for US livestock producers. Additionally, trade issues with Russia and Japan will stymie export growth. Another problem will be exchange rates between the dollar and other currencies. With higher prices for beef, even higher prices will have to be paid by foreign consumers using the Yen, Peso, and Won. The export value for pork will be dropping, which will be a benefit for consumers using the US dollar and the Won. However, Japanese consumers will have to pay more, and Peso users will be paying about the same.
Domestically, US consumers will be eating less meat and the per capita consumption will be just under 202 pounds. Broiler meat will see a more constant consumption rate with pork; however beef consumption will decline. The latter have been on a declining trend for the past 10 years. The reason for declines in beef consumption will be the record high prices that will exceed $5 per pound. Broiler prices will also have a slight increase to $1.89 per pound, with pork remaining steady at $4.69.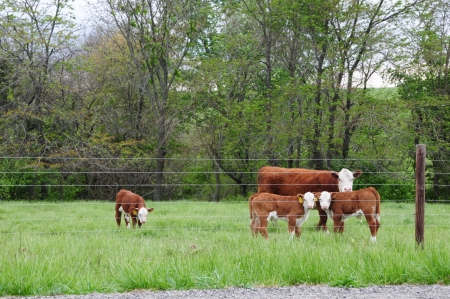 Beef declining
Due to the disruption of orderly marketing for beef, curtailment of normal breeding patterns, and other factors, beef production will decline from 25.9 to 25.1 billion pounds in 2013. While there has been a steady decline from the recent peak of 26.5 billion pounds in 2008, the forecast drop for 2013 is a significant cut. The major reason for declining beef production is the fact that 69% of the domestic cattle inventory is within a region experiencing drought. The cattle herd was 89.3 million head at the first of the year and USDA expects a continued contraction into 2014. The 3% decline in the number of beef cows puts them at the lowest point since 1962.
Along with cattle production, cattle imports will also decline from both Canada and Mexico. Total imports will be 1.95 million head. Beef exports will fade briefly from 2012 to 2.46 billion pounds. Beef imports will increase some 16% to 2.6 billion pounds as US cow slaughter declines at an inversely proportional rate. 2013 will bring higher cattle prices to the beef industry as the average price per cwt will increase from $125 to $134 gradually throughout the year.
Pork building
Conversely, pork production will increase to a record of 23.4 billion pounds in 2013, despite the fact that the hog inventory is unchanged at 66.4 million head. USDA anticipates a significant increase in 2014 to 67.3 million head. The increase will come despite only a 0.9% increase in the number of sows farrowing. However the growth will be due to the strong trend in more pigs per litter, which should reach 10.1 in 2013 and 10.3 in 2014. Pork exports reached a record of 5.38 billion pounds in 2012 and 2013 should see a relative stable 5.4 billion pounds of exports. Hog prices are expected to average $61 to $65 per cwt, with the highest rates in the second and third quarters of the year.
Summary:
2013 will continue to pose challenges for the livestock industry with high feed costs until the 2013 crop is harvested. The disruption of the cattle cycle due to the drought will reduce marketings and beef production during 2013, with record high prices for beef. Pork production will return to more profitability with a slight increase in production.
Posted by Stu Ellis on 02/28 at 12:00 AM | Permalink
Comments
Posted by: Laura at March 26, 2013 2:02PM
Posted by: Testing Dan at August 20, 2013 10:10AM
Post a comment